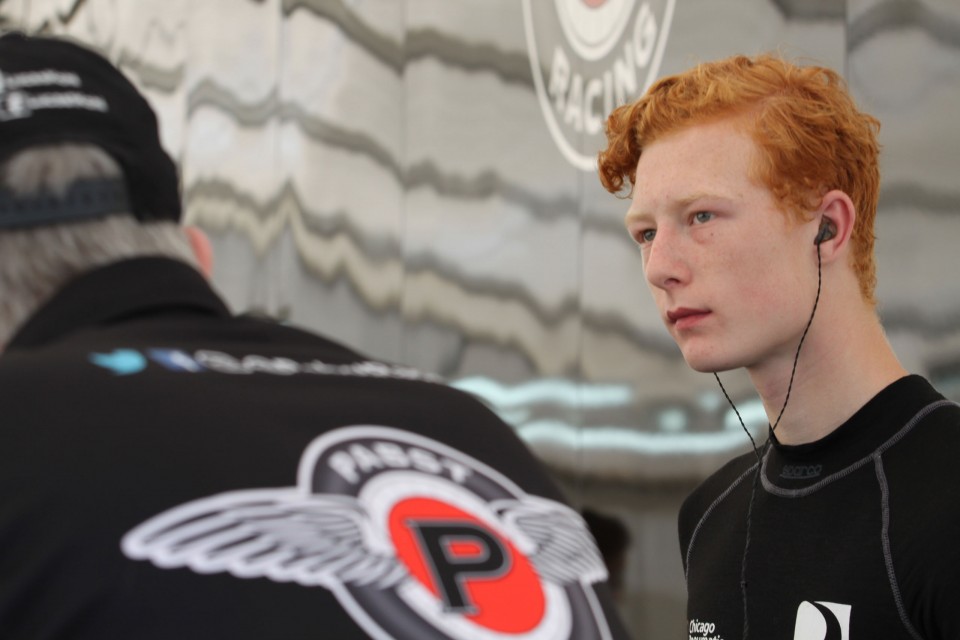 INDIANAPOLIS, Ind. (Nov. 30, 2018) – Swedish Road to Indy driver Rasmus Lindh will travel to Homestead, Florida for the Road to Indy Open Test on December 3-4, reuniting with Pabst Racing. The test will mark Lindh's second time testing a Pro Mazda car and the first time for the Wisconsin-based outfit.
Returning to the same team he competed for in the 2018 USF2000 season, Lindh is excited for the upcoming test.
"It will be a lot of fun to be back in a Pro Mazda car again," commented Lindh, who captured five podium finishes and nine top-five results in his rookie USF2000 season en route to finishing second in the championship. "I learned so much during the Chris Griffis test at IMS [Indianapolis Motor Speedway] and I can't wait to get to Florida to keep developing. It will also be nice to be reunited with Pabst Racing again. We had a lot of success in USF2000 this year and it will be great to work with them again. It feels like a long time since I was last in a car so I'm extremely excited."
In September, Lindh got his first taste of Pro Mazda machinery at the Chris Griffis Memorial Test with Juncos Racing. The talented Swede finished in the top-three every session and topped the charts in the second session. Lindh has his sights set on competing in the Pro Mazda Championship in 2019.
The Road to Indy will utilize the 2.25-mile 11-turn road course at Homestead-Miami Speedway.  Pro Mazda testing begins on Monday, December 3rd at 9:50 a.m. ET and will conclude on Tuesday, December 4th at 4:10 p.m.